From giving your kitchen a fresh new look to providing a comfortable spot for family and friends to watch while you cook, bar and counter stools are a stylish and space-efficient way to expand your seating and make a decorative statement.
Not sure where to start? Here's what to look for when shopping for new stools.
1. Height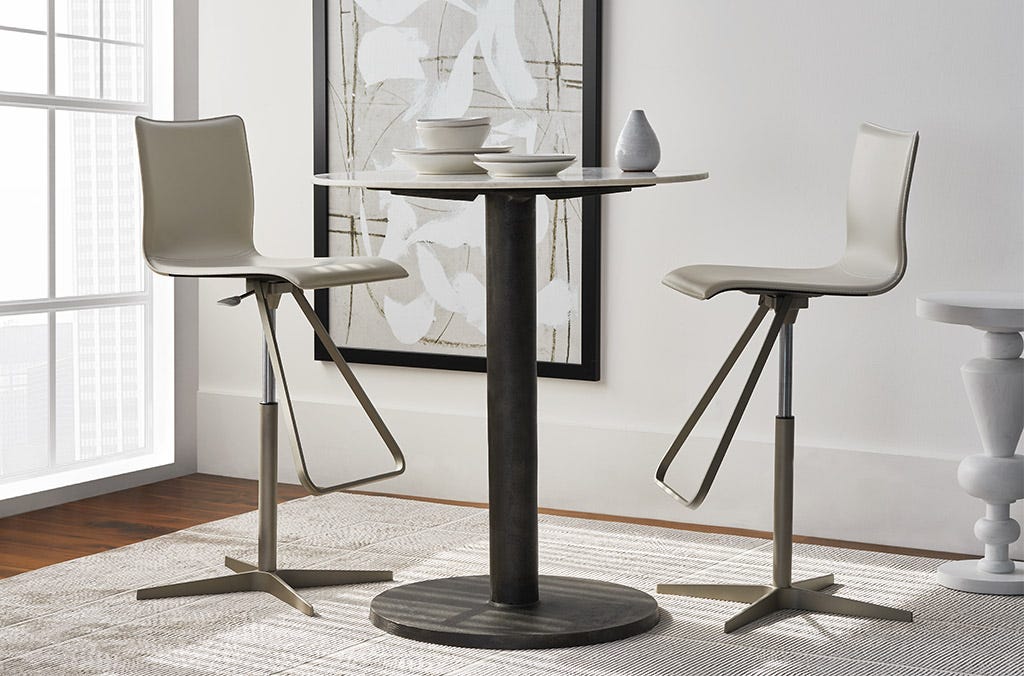 If you're wondering what the difference is between a bar and counter stool, the answer is about 5 inches! Counter stools have a general height of 24 to 27 inches, while bar stools tend to reach 28 to 32 inches. After measuring the height of your island or bar, be sure to add 9 to 12 inches to allow for leg room and then select your stool accordingly. For maximum versatility, choose a model like Toto X that's adjustable in height and can go from your bar or counter to your dining table or living room with the simple pull of a handle.
2. Style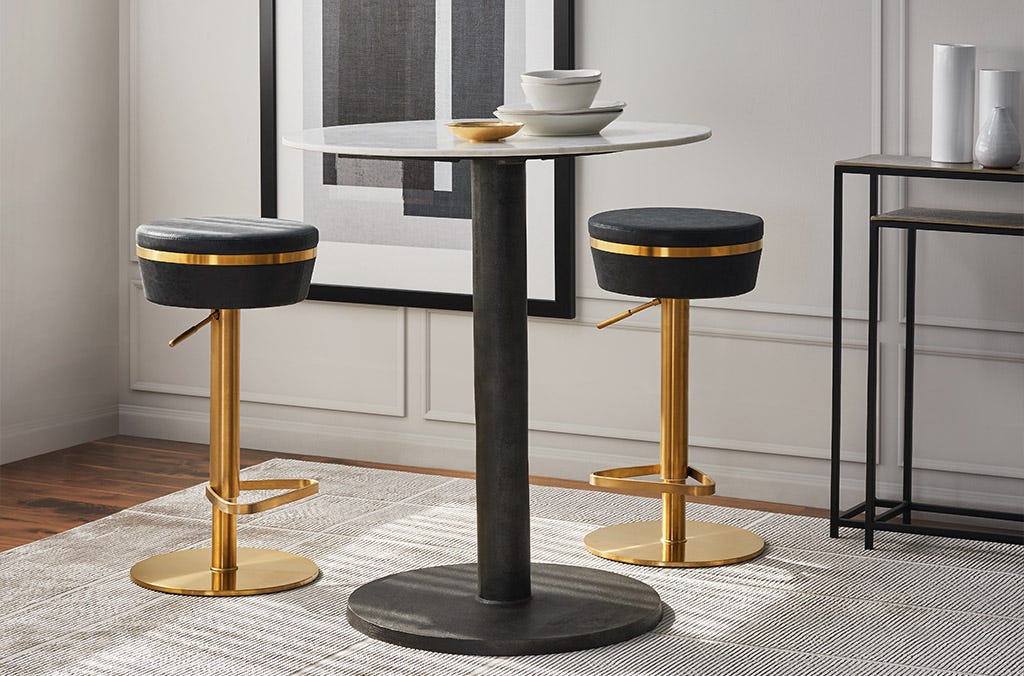 Whether you're looking to complement your existing decor or add a contrasting touch, bar stools and counter height chairs come in a wide variety of styles and finishes to suit any space. Fancy a statement piece? Think bold black seating and eye-catching gilded accents. Prefer a more seamless approach? Opt for a minimalist seat with sleek styling and clean lines. Love the retro look? Choose a classic-inspired model like Lux, with its modern, metallic twist. What's more, there's no need to constrain yourself with a matching set. Feel free to mix and match your stools and shop in odd numbers so you can switch up your seating as needed and adapt as you see fit.
3. Comfort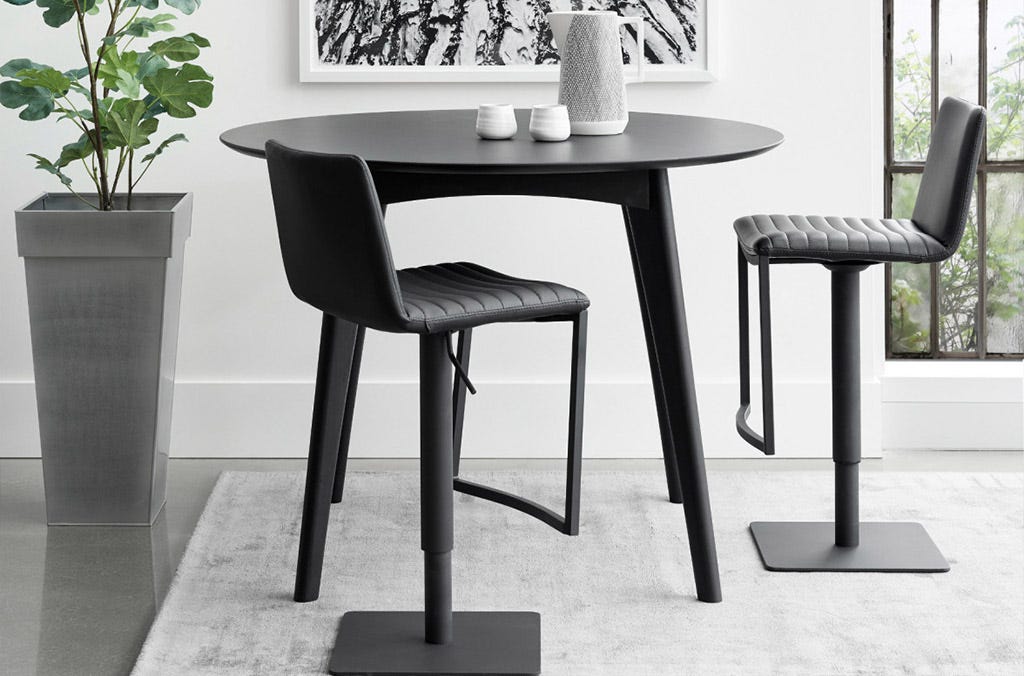 The right bar stool is more than just a place to perch. With the right features, it can also be the perfect spot to sit back and relax! Our comfort-minded models, like the channel-tufted Raven, feature built-in footrests, optional armrests, supple padding and soft upholstery for an enjoyable seating experience. Whether you're looking for sustained back support, cushioned relief or simply a place to rest your tired feet, it hits all the spots.
4. Space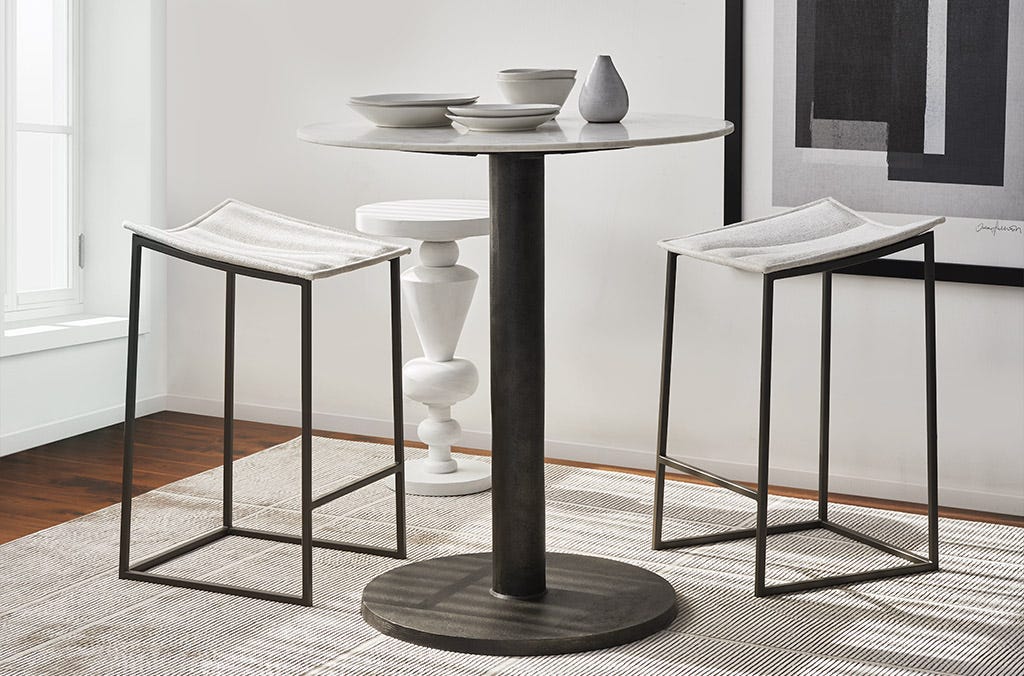 Love entertaining but lack room to spare? Consider a sleek style like Bocca that you can stow under your kitchen island once your guests are gone. Likewise, choose a set of stools that slide easily under a bar, counter or table for extra seating to keep close by that doesn't take up too much space.
5. Function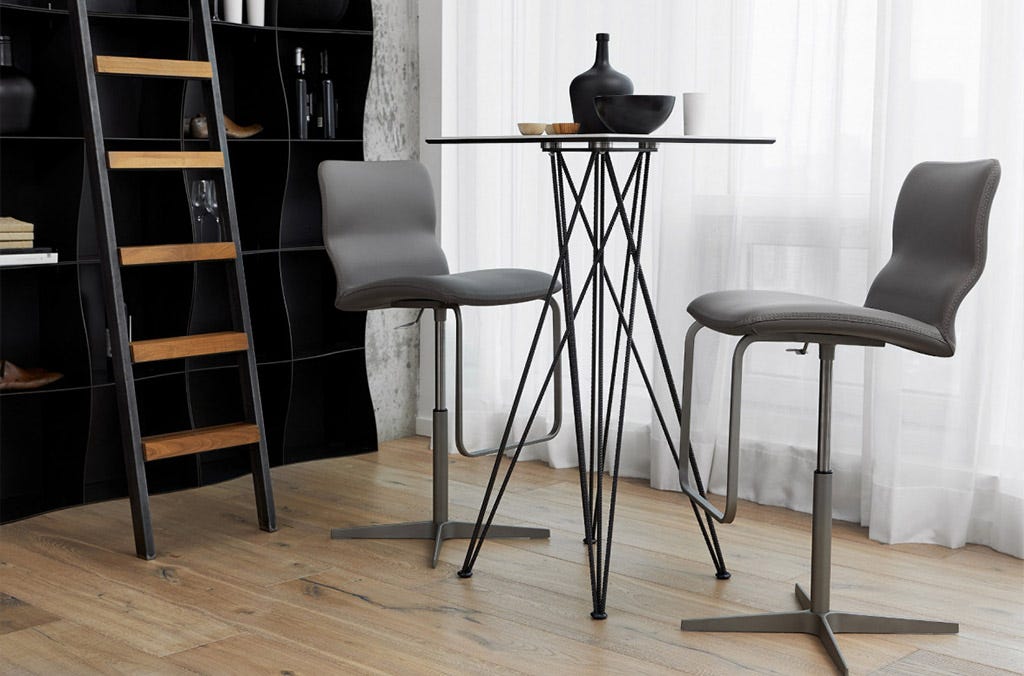 Last but certainly not least, take stock of your lifestyle to pick the perfect set of stools. Boisterous kids bopping around your house? Keep a 360-degree eye on them with a swivel stool such as Vito, or opt for generous padding to keep bumped heads bay. Working from home with limited space? Choose a compact model or a structured style with lower-back support for optimal posture while you're punching the clock.

Eye-catching and convenient, bar and counter stools are the extra seats that will help make your house a home.
Explore our full collection