For more than 40 years, Maison Corbeil has specialized in Canadian-made furniture, partnering with highly skilled manufacturers and sourcing premium local materials to offer an exclusive collection that is second to none. From handcrafted techniques to fully interlinked systems, Maison Corbeil employs the finest artisanal approaches and innovative technologies to produce top-quality furniture that elevates the home and stands the test of time.
Every piece we create for the .ca collection is born from a collaboration with local furniture makers who share our commitment to meticulous craftsmanship and to fusing timeless design with the latest trends.
What began as a small selection of singular designs has become a full-fledged collection of Canadian-made furniture that expands each year. Join us as we take you behind the scenes for a closer look at how our .ca collection is made through the lens of two iconic designs: the Bora bed and Domino sofa. 
The Bora bed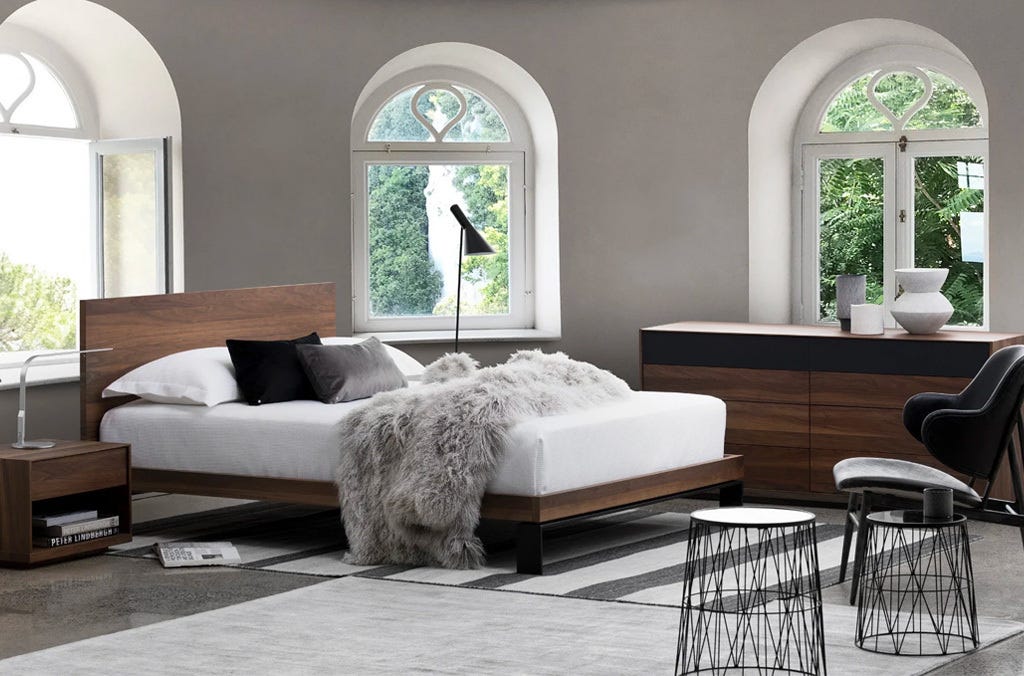 Bora bed from .ca | Canadian-made collection
Our best-selling Bora bed is the product of a partnership with local furniture manufacturer Mobican. Just like Maison Corbeil, Mobican is a Quebec-based, family owned company, with three generations actively dedicated to high-end design. Expertly crafted by local artisans, this minimalist masterpiece offers a modern rustic look with a refined edge.
"When crafting a naturally finished piece like Bora, we make a point of selecting only the finest wood," says William Corbeil, Vice-President of Product. "Stringent quality control is also conducted at each step to ensure each product meets the highest manufacturing standards."
Here is how we bring this naturally striking design to life:
Step 1: Conception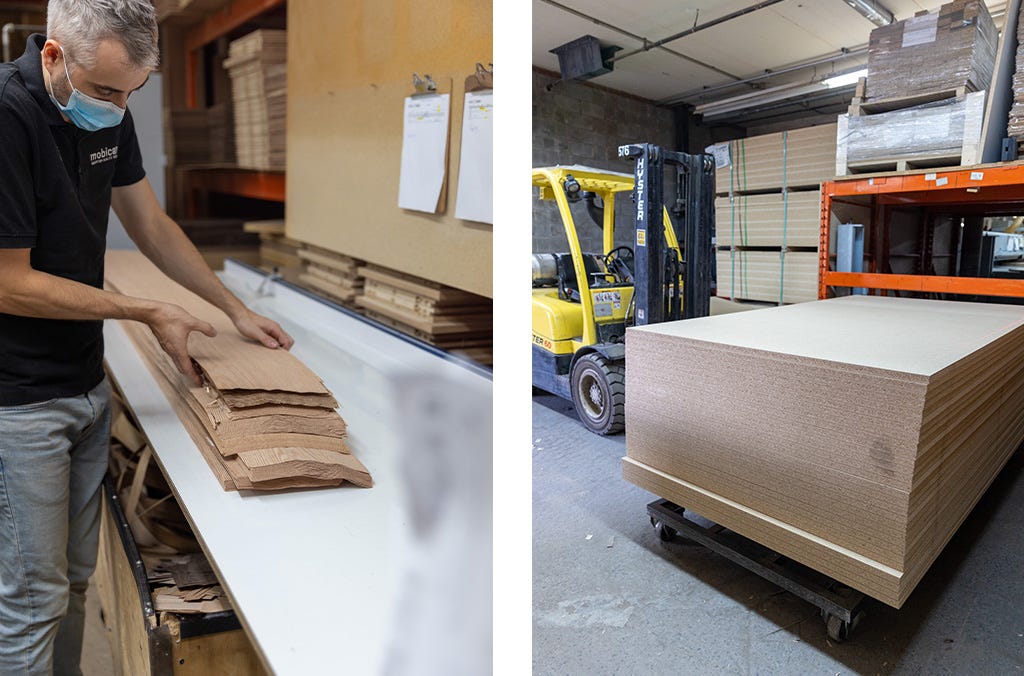 Bora was born from Mobican's desire to create a bed using wood veneer with a plank effect. As with every piece in the .ca collection, the concept underwent an extensive design process, during which every aspect of the bed was considered, adjusted and perfected to offer the best possible final product.
Step 2: Production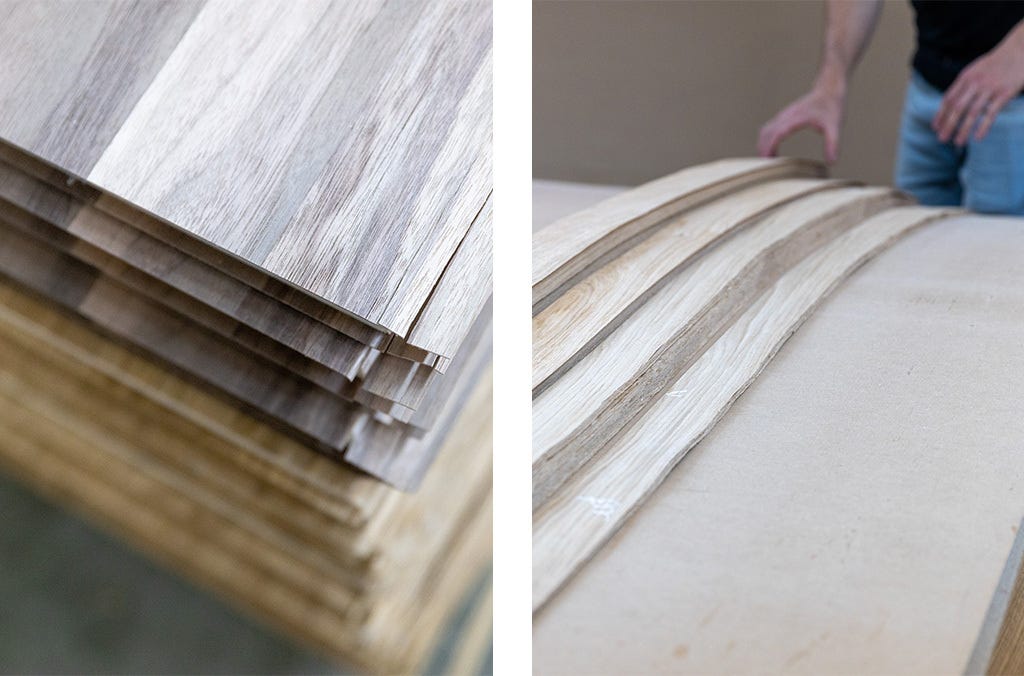 Bora's streamlined design begins with premium walnut or oak wood, sourced from around the world and methodically chosen for its superior quality before being manually inspected for dents and other imperfections. During the selection process, the artisans match the grain patterns  of the panels with meticulous care to ensure the panels have a consistent, natural-looking finish.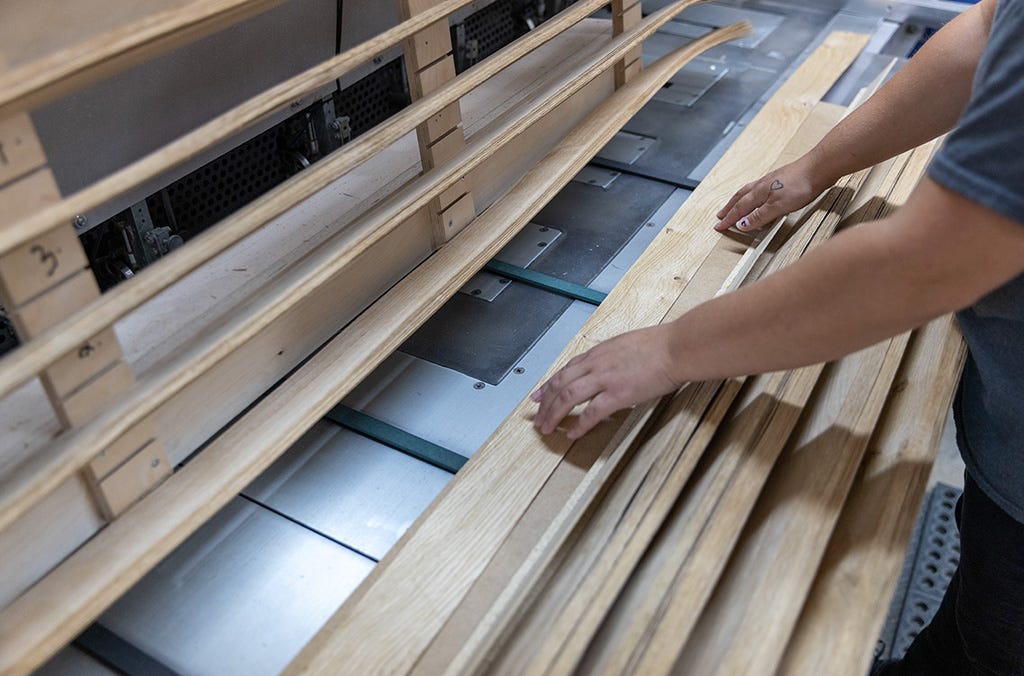 The wood panels that make the cut are edge-glued to create larger, 0.6-mm-thick boards. The boards are then applied to eco-friendly particle boards, made predominantly from Canadian wood mill residue to minimize the production's carbon footprint.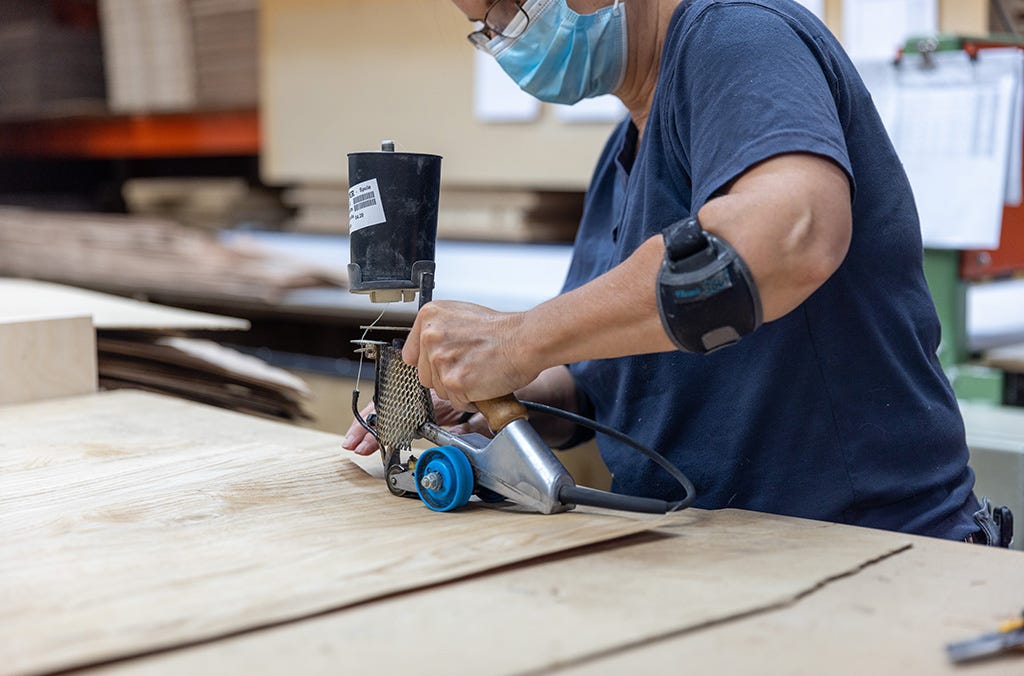 Each panel is inspected by artisans along the way to guarantee they are perfectly matched and mar free. With a trained eye and attention to detail, Mobican's skilled craftsmen ensure not a single flaw is missed.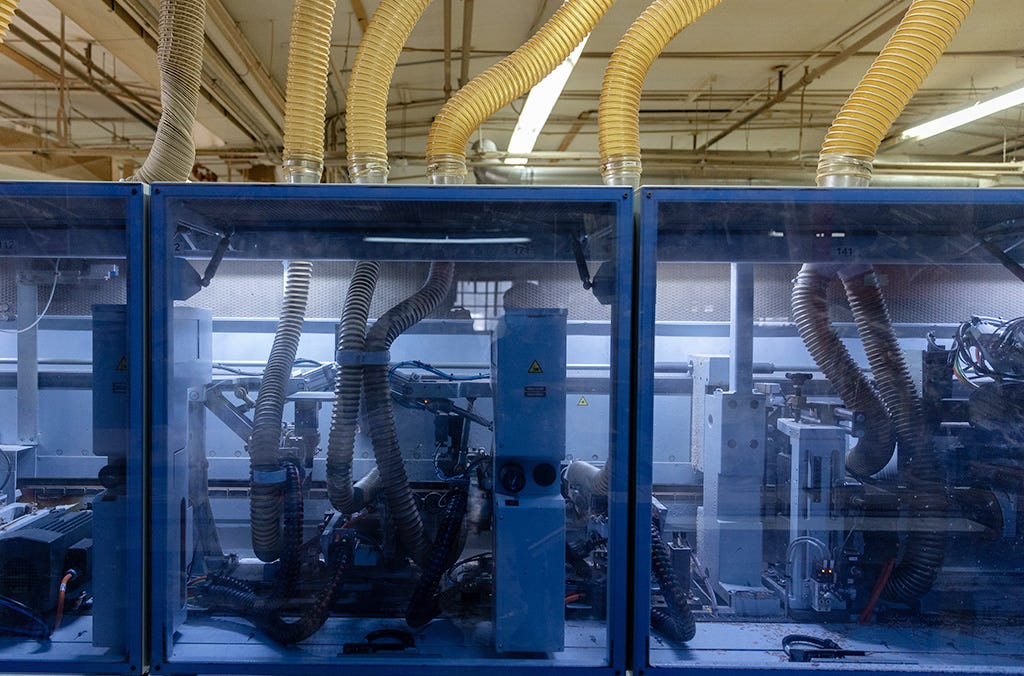 In preparation for assembly, holes are drilled into the panels using top-of-the-line machinery. Dowels are used in place of screws for a clean look, a more secure assembly and to avoid stripping the materials as the panels are assembled.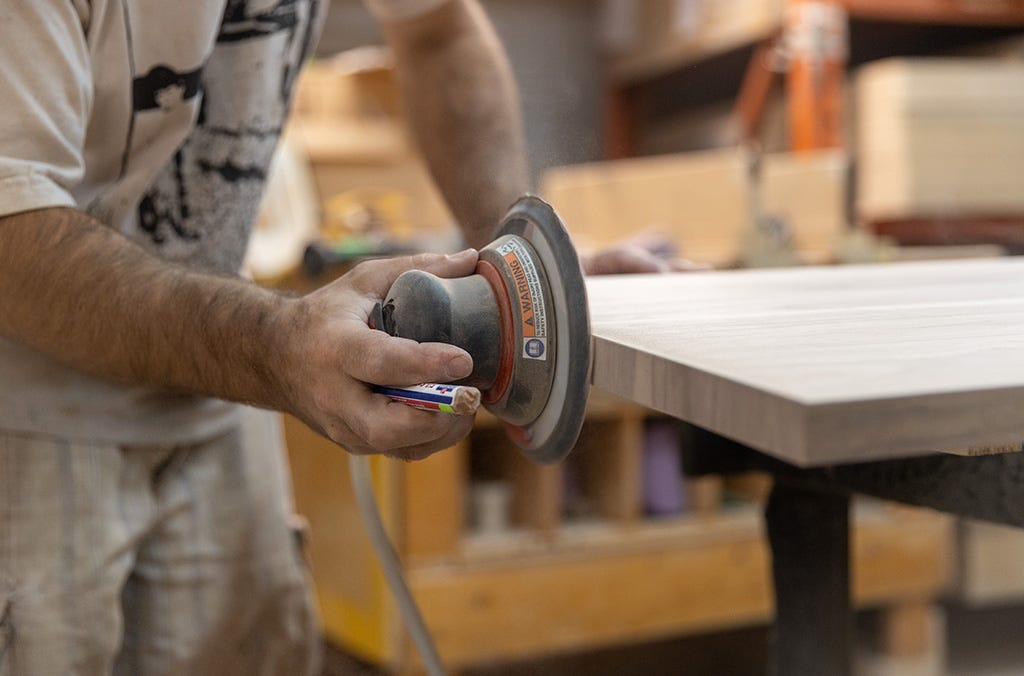 Prior to assembly, the wooden panels are hand-sanded by craftspeople for a smooth finish and sprayed with a clear protective coat to bring out the colour and grain.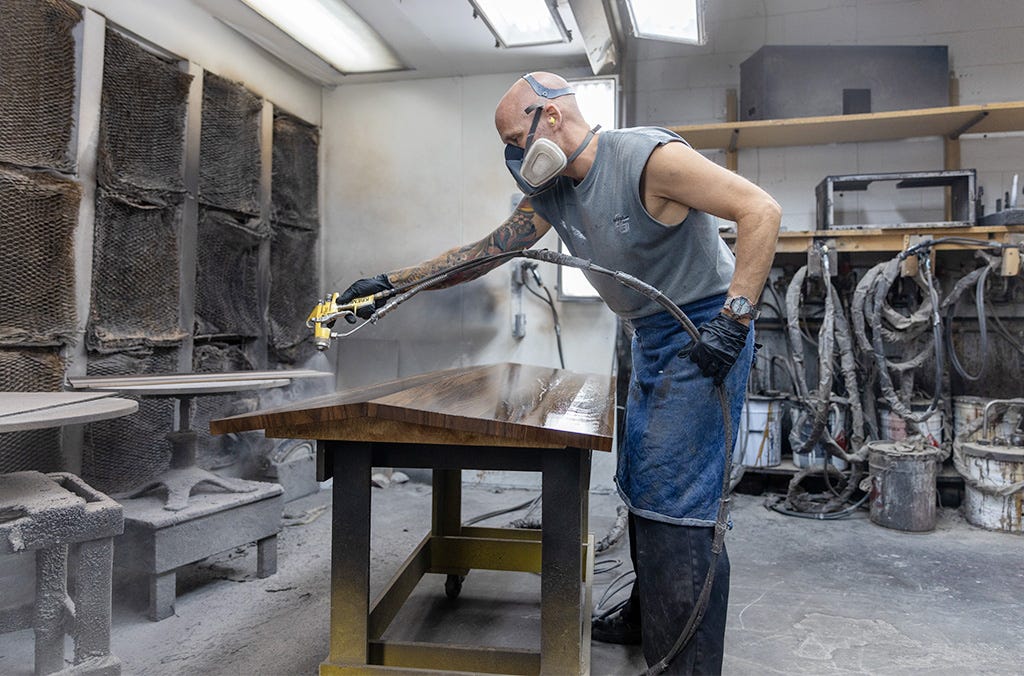 Finally, Mobican's skilled artisans manually assemble each bed, while quality control inspectors survey the process to make sure the greatest possible manufacturing standards are met.
Watch the video to see how the Bora bed comes to life
(01:31)
---
The Domino sofa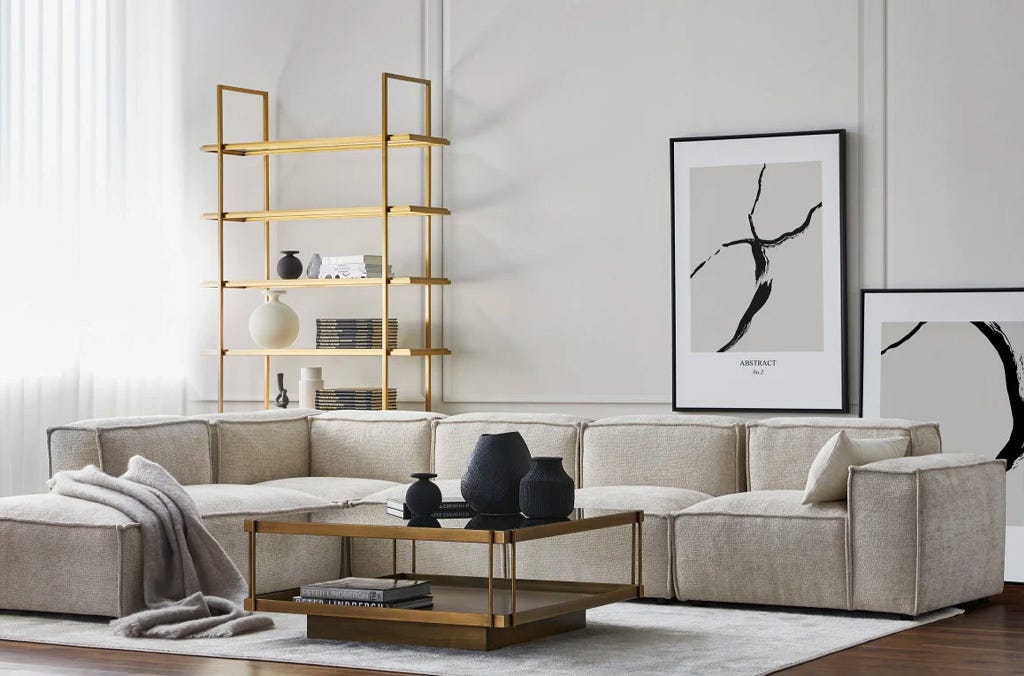 Domino sofa from .ca | Canadian-made collection
A modular sofa with supple padding and piped seams, Domino was conceived to be the epitome of comfort. "We partnered with Montreal sofa manufacturer Romano to create the ultimate seating experience in Domino," says William Corbeil. As such, the sofa incorporates a selection of superior design elements, from a foam density of two pounds per cubic foot to locally made springs for unparalleled structure and support. 
From start to finish, see how we spared no detail in crafting this number-one-selling design:
Step 1: Conception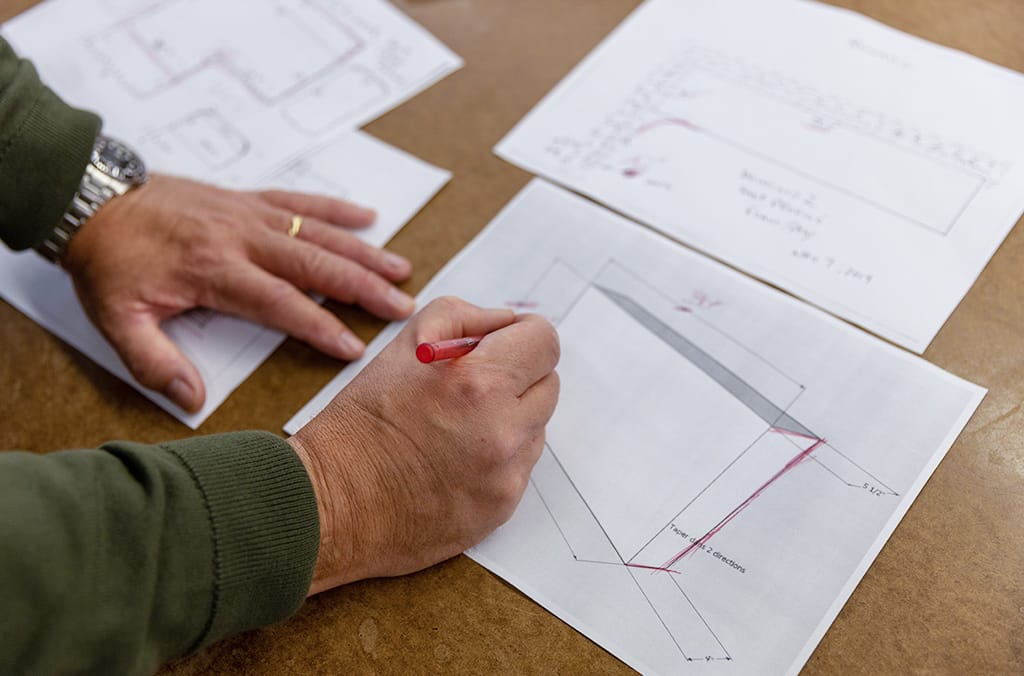 To get the design of the Domino sofa just right, Maison Corbeil embarked on a months-long process with Romano, brainstorming every facet of the design before moving forward with sketches and product sampling. Every element, from the wood of the frame to the foam inside the cushions to the fabric upholstery, is chosen with the utmost consideration and care. 
Step 2: Production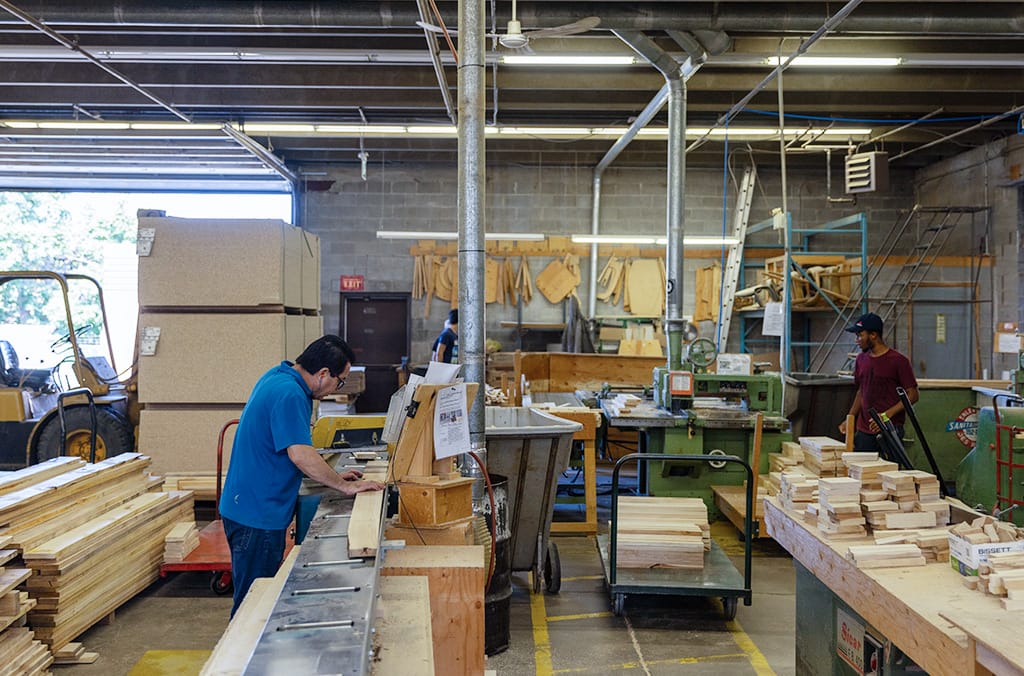 Production begins with the construction of the sofa frame from select, locally sourced wood.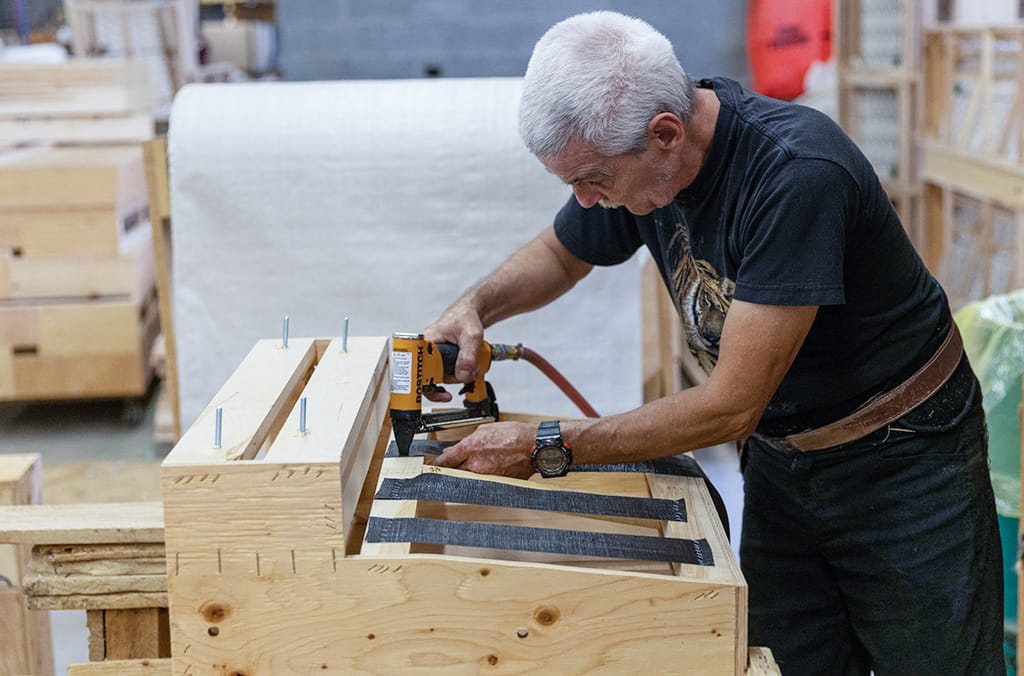 Next, the metal springs are attached to the frame. The precise tension and placement of the springs are both paramount, given the springs must bear the sofa's structural load while keeping the cushions afloat.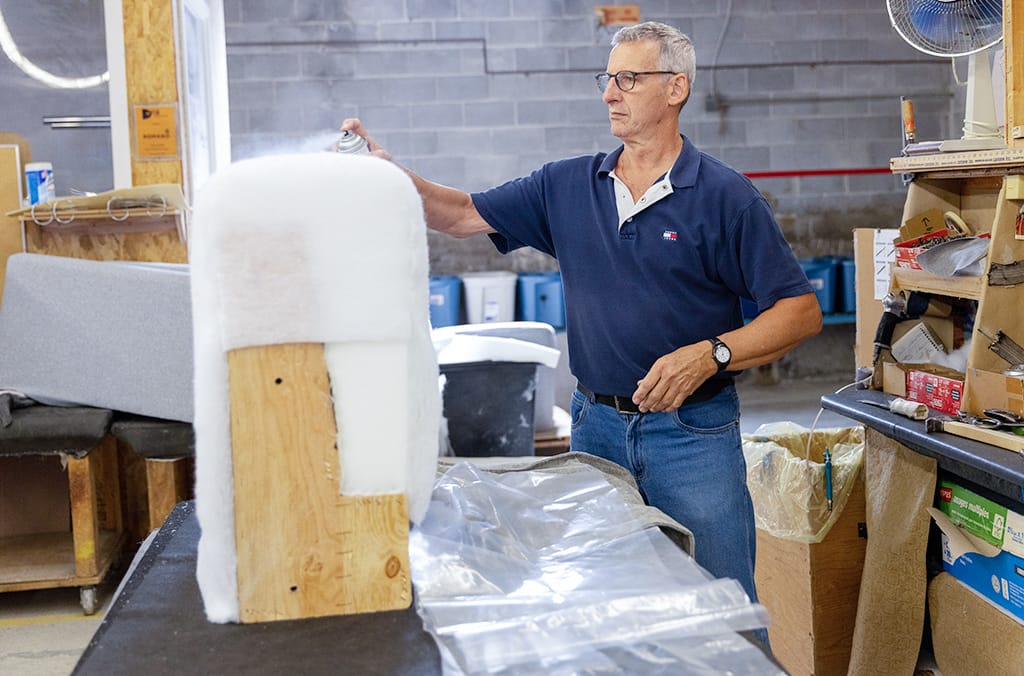 Comfort follows in the form of a foam layer. With a high density of two pounds per cubic foot, it's specially crafted to offer optimal support and stand the test of time.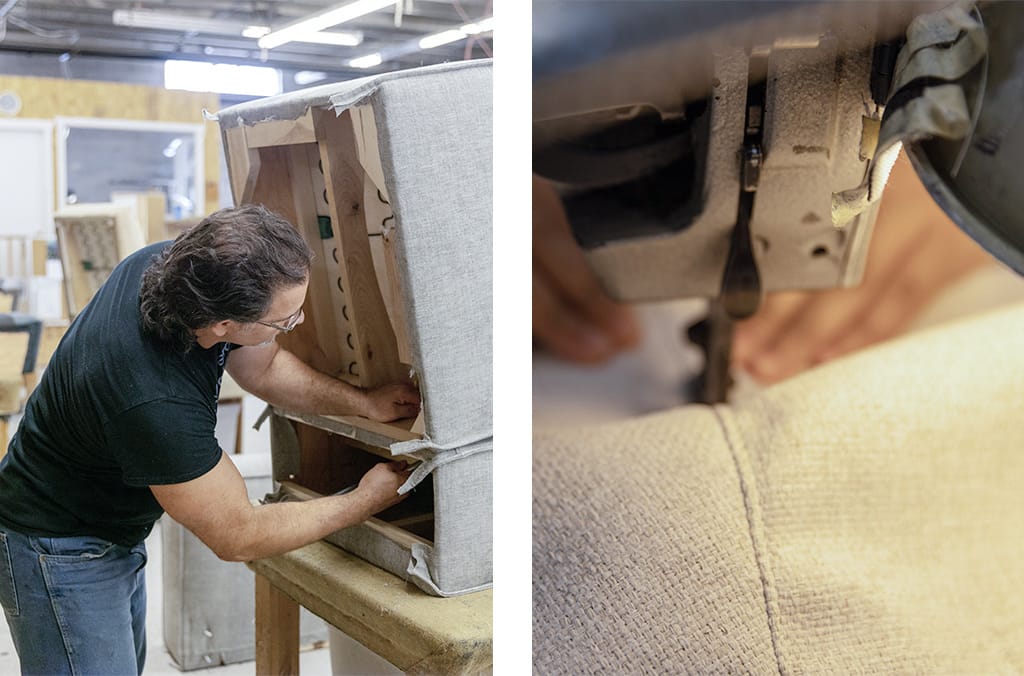 Next, the sofa upholstery is precision-cut from the season's finest fabrics, inspired by Mobican and Maison Corbeil's world travels to discover the latest trends in textile design and production. The upholstery is hand-sewn and meticulously fastened to the sofa frame by expert artisans. The sofa then undergoes its final quality assurance check before being carefully packaged for transport to our warehouse and stores, where they are thoughtfully presented to inspire your home decor. 
Watch the video to see how the Domino sofa comes to life
(01:54)
Exceptional quality, environmentally sound
From multi-step inspections to eco-conscious packaging, our diligence permeates every step of the production process and extends beyond our products to the world around us. Whenever possible, we employ 100% recycled shipping materials and repurpose our packaging for minimal waste. Sourcing local materials and limiting our shipping distances also ensure our .ca collection is a sustainable choice that never comprises comfort, quality or style. 
Every made-to-order piece offers the ultimate in homegrown design, along with a wide range of customization options with various fabrics and finishes available.
Discover more designs from our Canadian-made furniture collection, expertly crafted to last using only the finest materials, innovative technologies and time-honoured techniques online or visit a store near you.