Happy anniversary, Trica!
One of Quebec's leading contemporary furniture brands, the family-owned business celebrates its 30th anniversary this year.
Wood, metal and glass are the ultimate trio for François Caron, president and co-founder of Trica. Together, the three materials offer infinite possibilities and allow the brand to elegantly enhance every room of a house. With an affinity for contemporary style, clean lines and a simple palette, Trica crafts impeccably designed, high-end furniture with incredible attention to detail. What's more, its pieces are all manufactured under the same roof in St-Jérôme by a team of more than 125 artisans.
The brand's story began in 1988. The company was born, above all, from the desire of François and his brother Yves (now retired) to be their own bosses.
"We were really entrepreneurs at heart, and our project took off in our parents' garage — a real start-up!"exclaims François,
who became the creative mind of company, while Yves ran the administrative side. The first pieces from the nascent brand were primarily media units for televisions and audio-visual systems. The products were certainly in tune with the times, but the co-founders quickly felt a desire to explore a wider breadth of furniture design.
"We gradually starting focusing more on contemporary-style, design-focused furniture," says François.
And so began a time of invaluable exploration for them. With the dedicated and ambitious goal of expanding into the European market, François made multiple trips across the Atlantic, and to Germany, in particular. Fascinated by what he found in furniture stores there, he was inspired to take Trica to a level that could compete with the likes of European brands. Such international brands, which had long seemed inaccessible and out of reach, suddenly because a source of inspiration and motivation for François. As a result, Trica became more refined and moved in a more contemporary direction with higher-end positioning.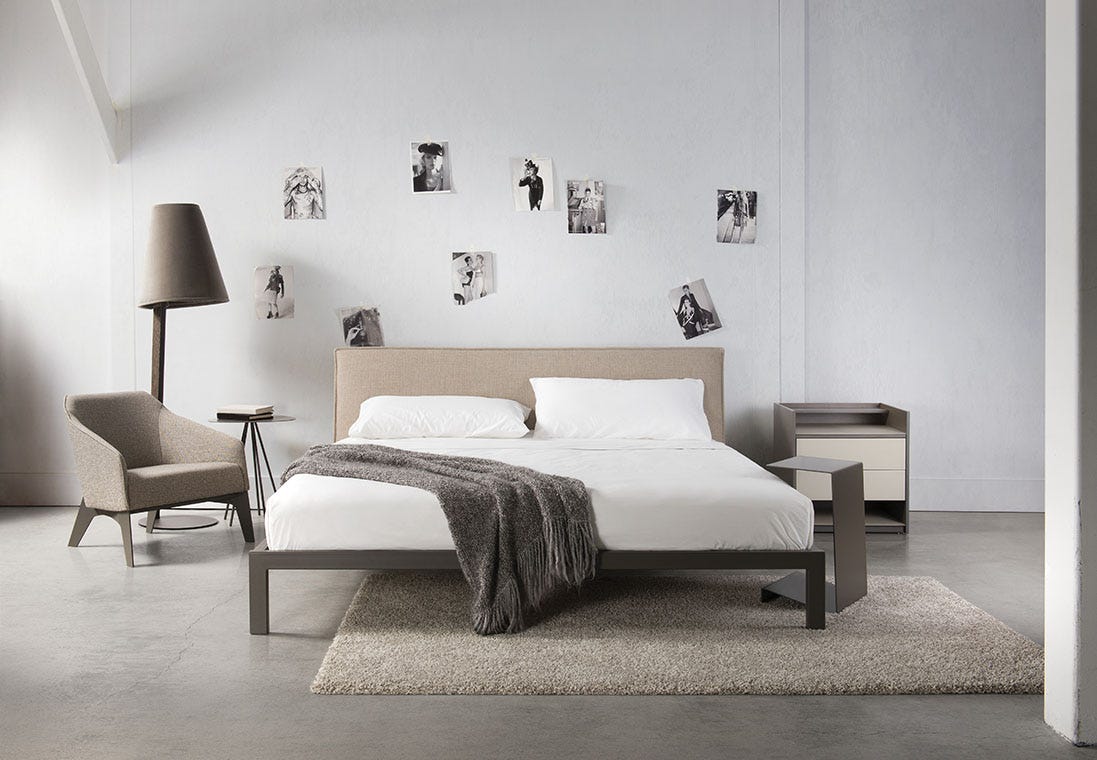 Bed Dream by Trica
The brand's trajectory was of course aided by certain pivotal partnerships.
"Eric Corbeil gave us our first chance," recalls François. "Maison Corbeil is the exception in the field of retail furniture sales. I have visited probably hundreds of stores over the years, and I must say that Maison Corbeil has a unique way of integrating and promoting all of its stock. We are privileged as a manufacturer to have a retailer who is such a great supporter of Quebec design."
It's a relationship that's in fact mutually privileged, as Trica designs several models exclusively for Maison Corbeil.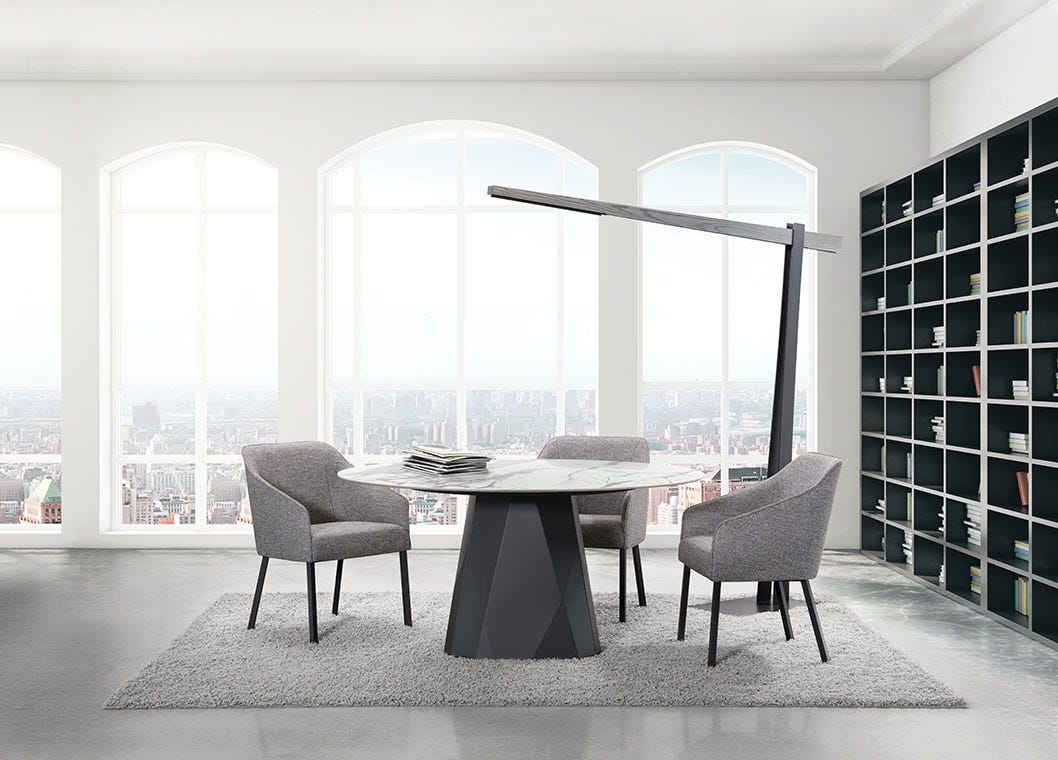 Diamond Table by Trica
Not that any of François' success has gone to his head. On the contrary, his enthusiasm is infectious as he describes his future plans, and he is still just as surprised — and delighted — by the popularity of his products.
"I still pinch myself every time I see pictures of our furniture in people's homes," he says. "I am proud that we are responding to a need, and that we are making products that people like. For me, that's extraordinary!"
Click here to watch a short video of the interview with François Caron
Custom-made
In addition to aesthetics and quality, Trica offers yet another reason to fall in love with the brand: the ability to customize all its products. That means selecting not only the size of a table, but also the covering of an armchair (from more than 150 fabrics and leathers), the look of a metal component (there are more then 20 finishes and colours available) and the finish of wood (9 options in solid or veneer).
Eco-friendly design
"It has always been important for us to respect not only the environment outside, but also the working environment of our employees. Our craftsmen play an important role in the success of our company," says François.
As such, the brand uses wood finishes and water-based adhesives, as well as powder coatings for steel, with low VOC rates.
All in the details
Drawers lined with luxurious fabrics are among Trica's signature features. It's an example of detail orientation that's rare, if non-existent, even among the most prestigious of brands. It's also an opportunity for customers to indulge in bold colors and prints in a way that can be enjoyed in privacy and with discretion.