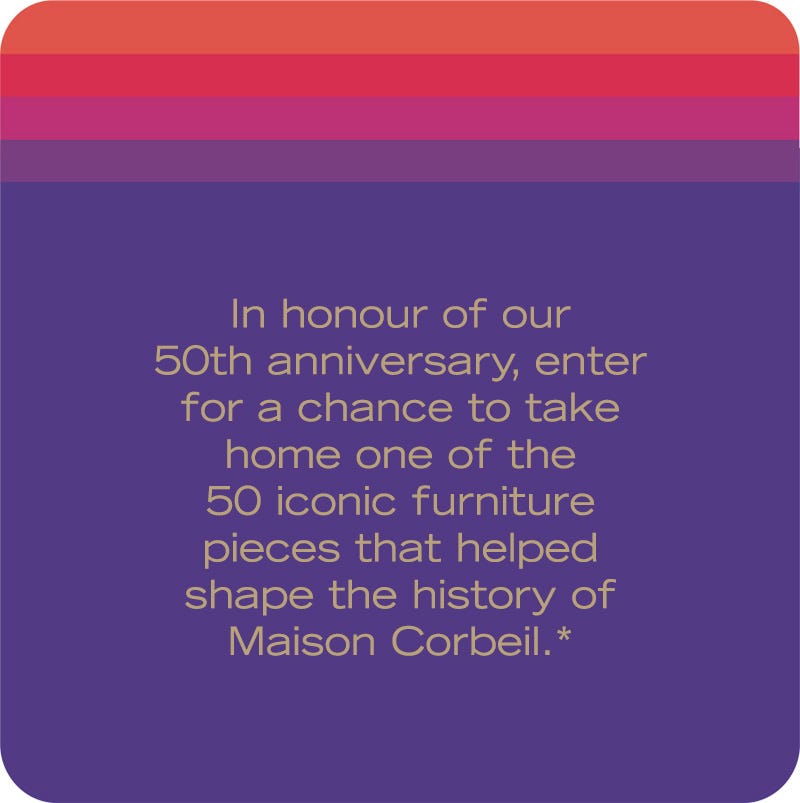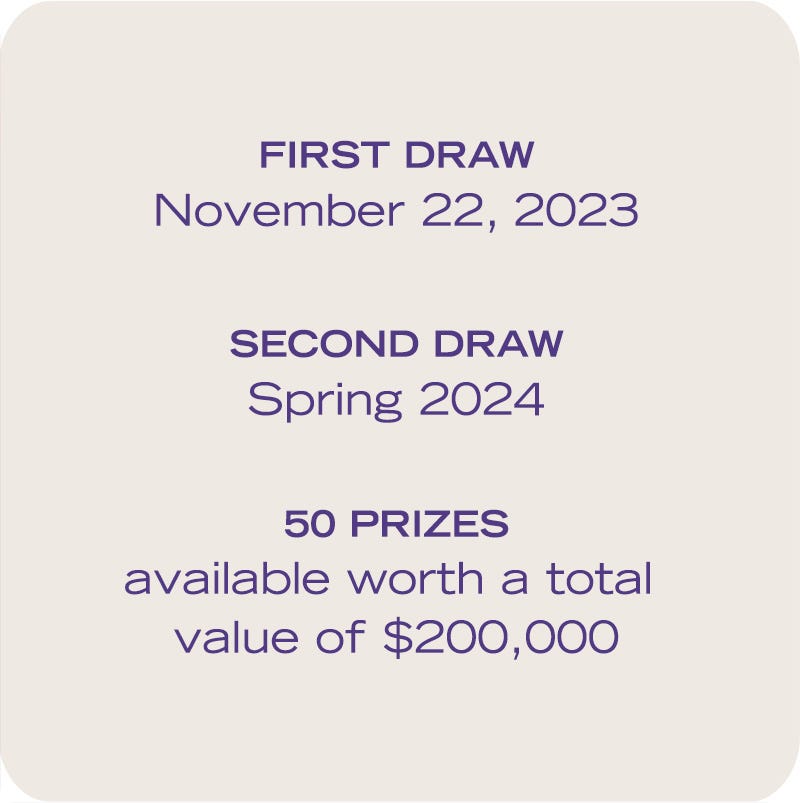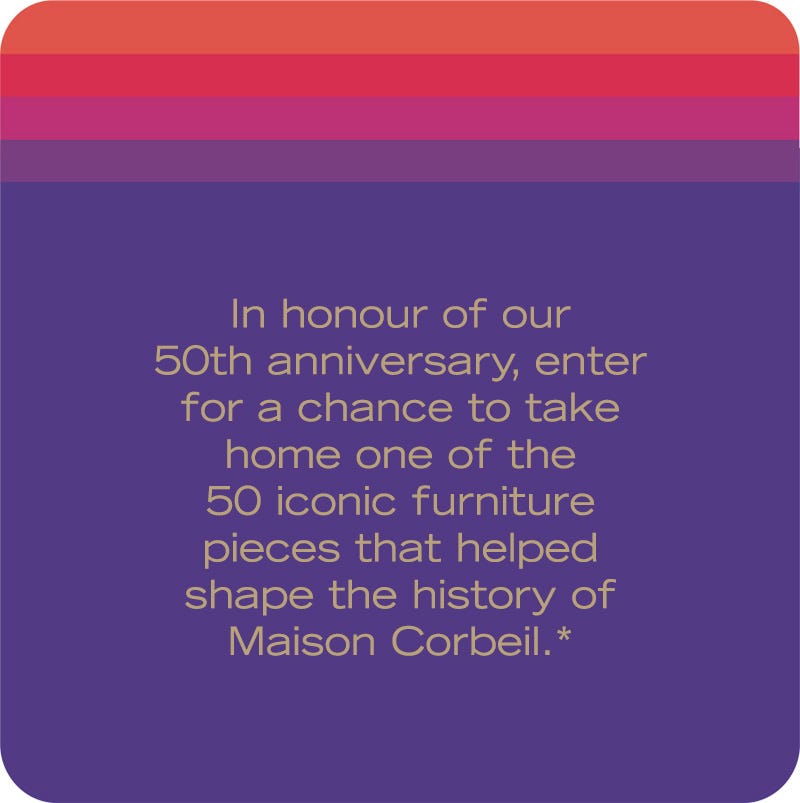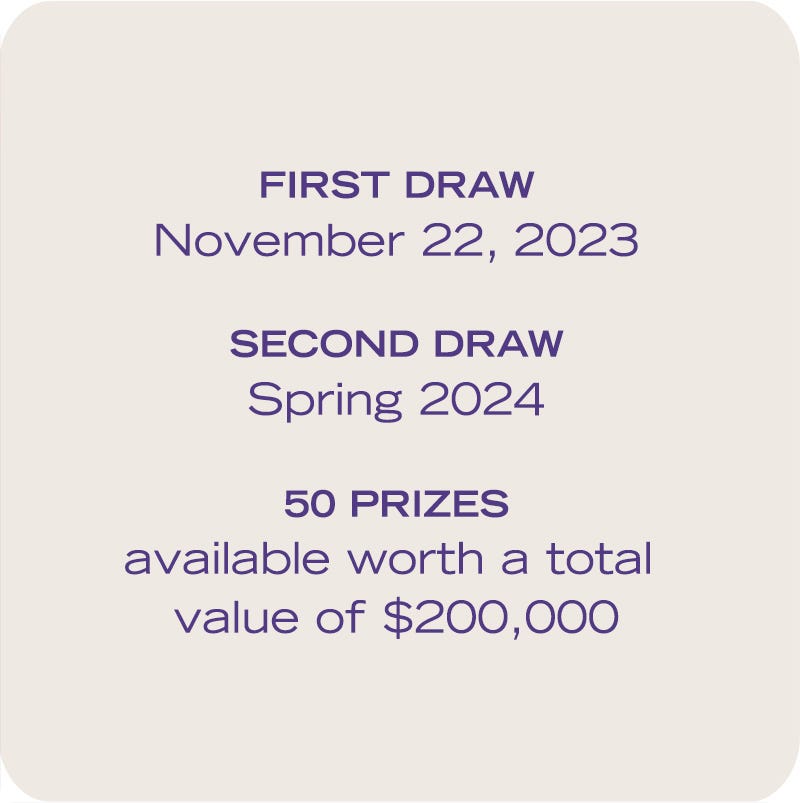 By subscribing, you consent to receiving communications from Maison Corbeil. You can unsubscribe at any time. Privacy Policy Contest Rules
*Effective October 16 2023 until march 31, 2024. Limit one entry per person/email. Limit one prize per winner. Prizes will be awarded randomly and may differ from the images on our website. The winner will have the chance to choose the finish, upholstery and colour of their furniture, up to the value of the prize described in contest rules. Delivery will be honoured in the territories of Quebec and Ontario only. Delivery time varies depending on the order.

Check out the iconic designs you could win!
Join our 50th anniversary celebration
with a look back at the furniture
that helped shape our history, available
now at a special anniversary price.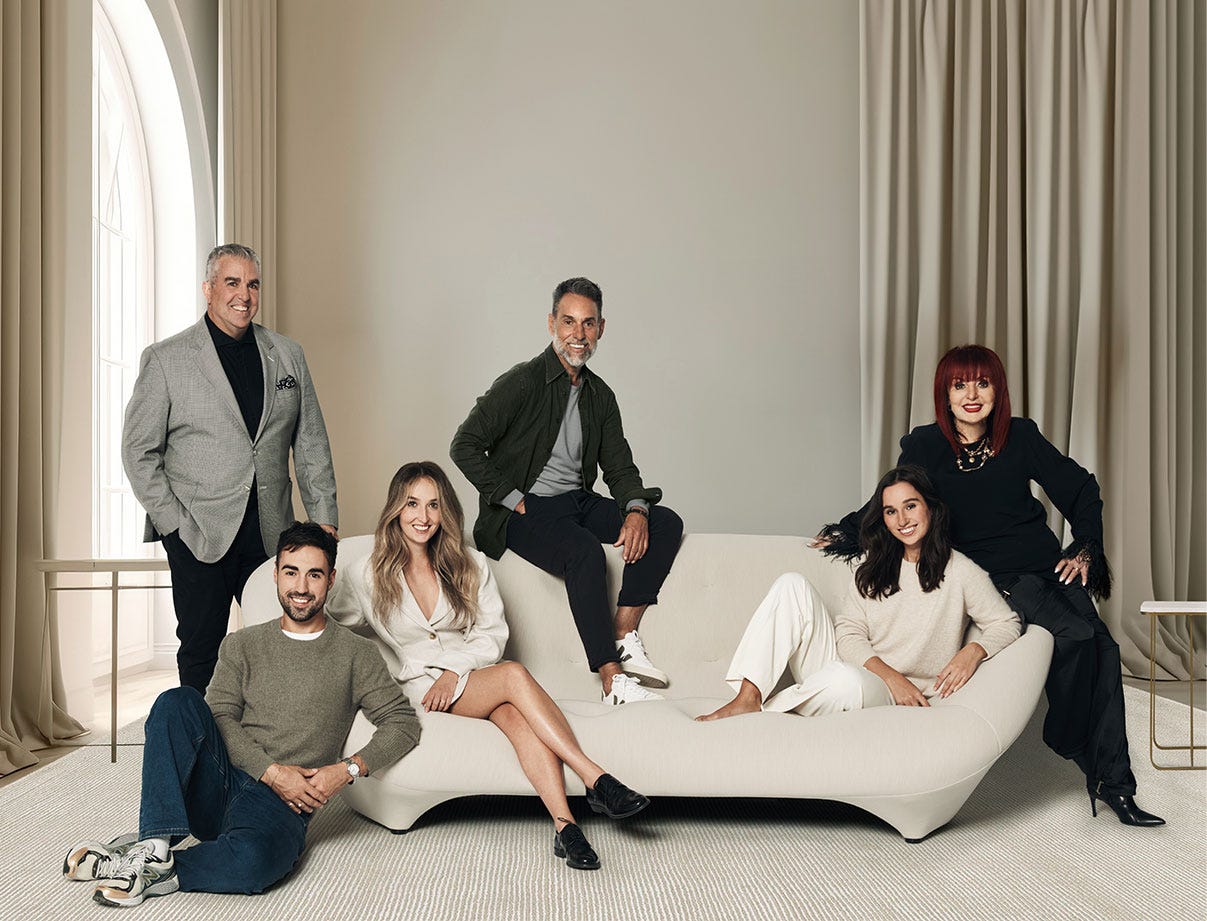 Every
home has a
story
If every home tells a story,
we are on the same page, proudly
accompanying you through the
chapters of your life since 1973.