Depuis plus de 40 ans, Maison Corbeil se spécialise dans les meubles fabriqués au Canada, en s'associant à des fabricants hautement qualifiés et en s'approvisionnant en matériaux locaux de première qualité pour offrir une collection exclusive sans égale. Qu'il s'agisse de techniques artisanales ou de systèmes interconnectés, Maison Corbeil utilise les meilleures approches artisanales et les technologies les plus novatrices pour produire des meubles de qualité supérieure qui rehaussent la maison et résistent à l'épreuve du temps.
Chaque pièce que nous créons pour la collection .ca est née d'une collaboration avec des fabricants locaux qui partagent notre engagement pour un savoir-faire méticuleux et une fusion entre un design intemporel et les dernières tendances. 
Ce qui n'était au départ qu'une petite sélection de modèles singuliers est devenu une collection de mobilier fabriqué au Canada qui ne cesse de croître. Joignez-vous à nous pour découvrir les coulisses de la fabrication de notre collection .ca à travers deux modèles emblématiques : le lit Bora et le canapé Domino.
Le lit Bora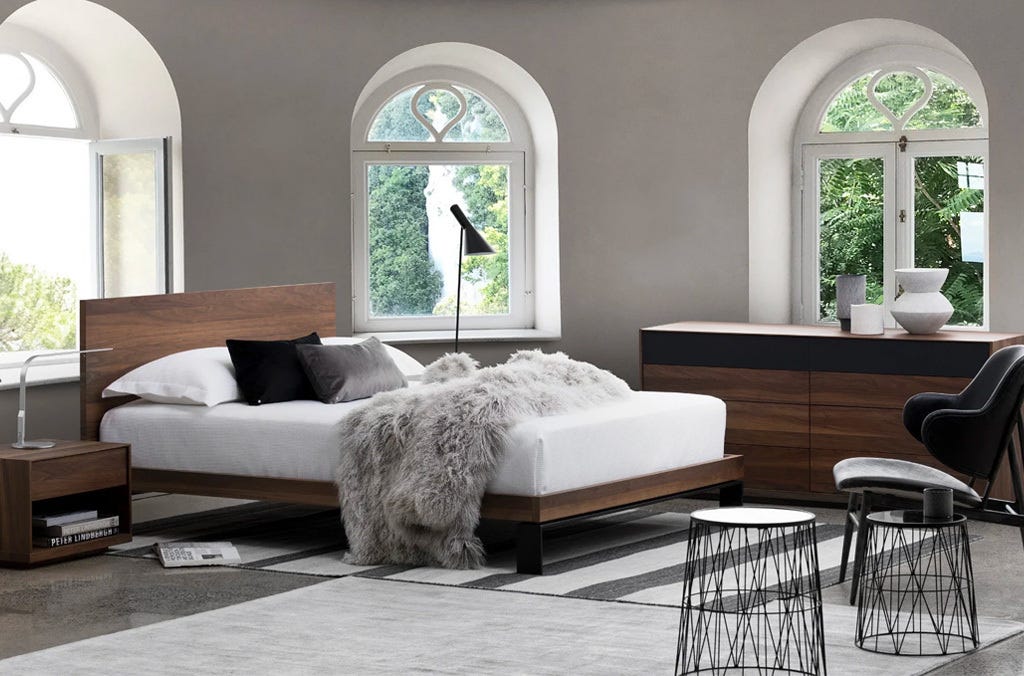 Lit Bora de la collection .ca | mobilier Canadien
Our best-selling Bora bed is the product of a partnership with local furniture manufacturer Mobican. Just like Maison Corbeil, Mobican is a Quebec-based, family owned company, with three generations actively dedicated to high-end design. Expertly crafted by local artisans, this minimalist masterpiece offers a modern rustic look with a refined edge. /p>
"Lorsque nous fabriquons une pièce au fini naturel comme Bora, nous mettons un point d'honneur à ne sélectionner que le meilleur bois", explique William Corbeil, vice-président des produits. "Un contrôle de qualité rigoureux est également effectué à chaque étape pour s'assurer que chaque produit répond aux normes de fabrication les plus élevées."
Voici comment nous donnons vie à cette conception naturellement saisissante :
Étape 1: Conception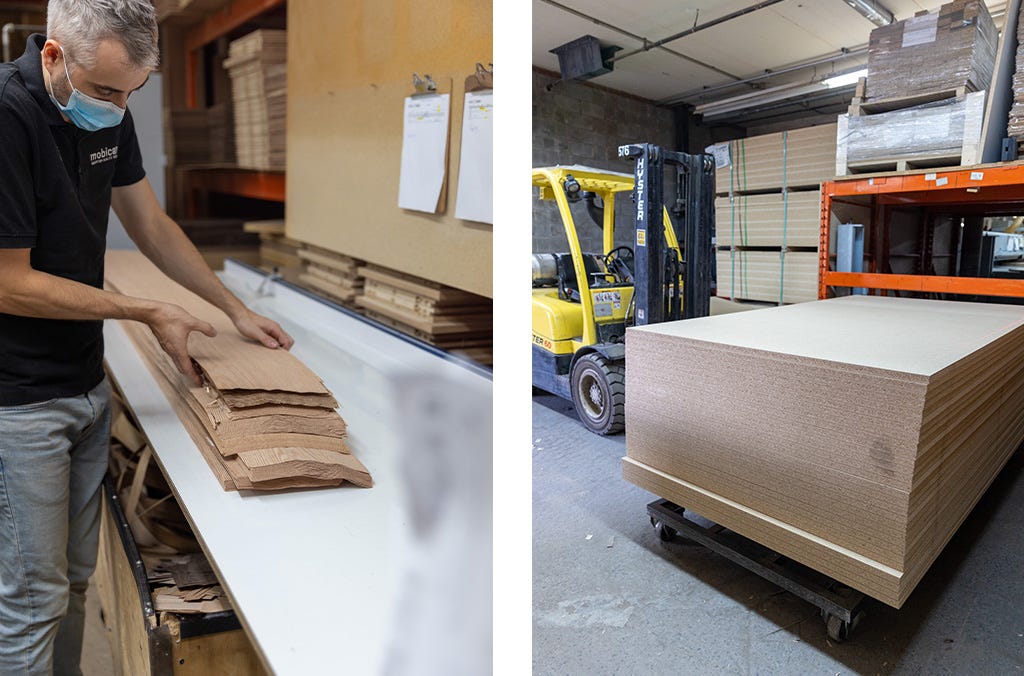 Bora est né du désir de Mobican de créer un lit en placage de bois avec un effet de planche. Comme pour chaque pièce de la collection .ca, le concept a fait l'objet d'un processus de conception approfondi, au cours duquel chaque aspect du lit a été considéré, ajusté et perfectionné pour offrir le meilleur produit final possible.
Étape 2: Production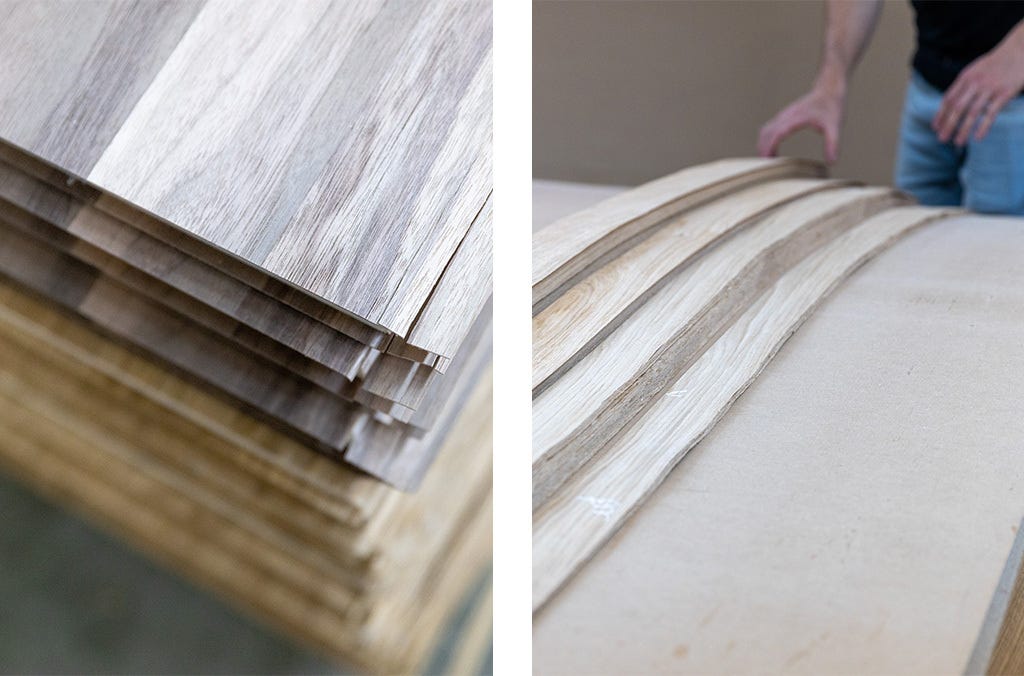 Le design épuré de Bora commence par du bois de noyer ou de chêne de première qualité, provenant du monde entier et choisi méthodiquement pour sa qualité supérieure avant d'être inspecté manuellement pour détecter les bosses et autres imperfections. Au cours du processus de sélection, les artisans font correspondre les grains du bois des panneaux avec un soin méticuleux pour s'assurer que la finition a une allure naturelle.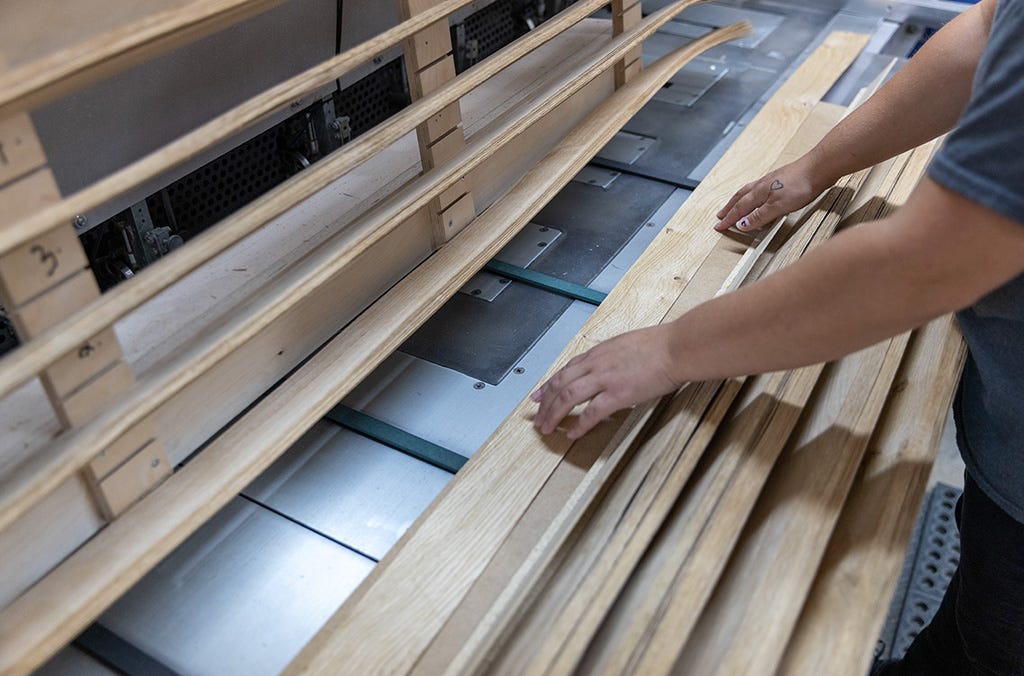 Les planches de bois qui ont été coupées sont collées pour créer des panneaux plus grands, de 0,6 mm d'épaisseur. Ces panneaux sont ensuite appliqués sur des panneaux de particules écologiques, fabriqués principalement à partir de résidus d'usines de bois canadiennes afin de minimiser l'empreinte carbone de la production.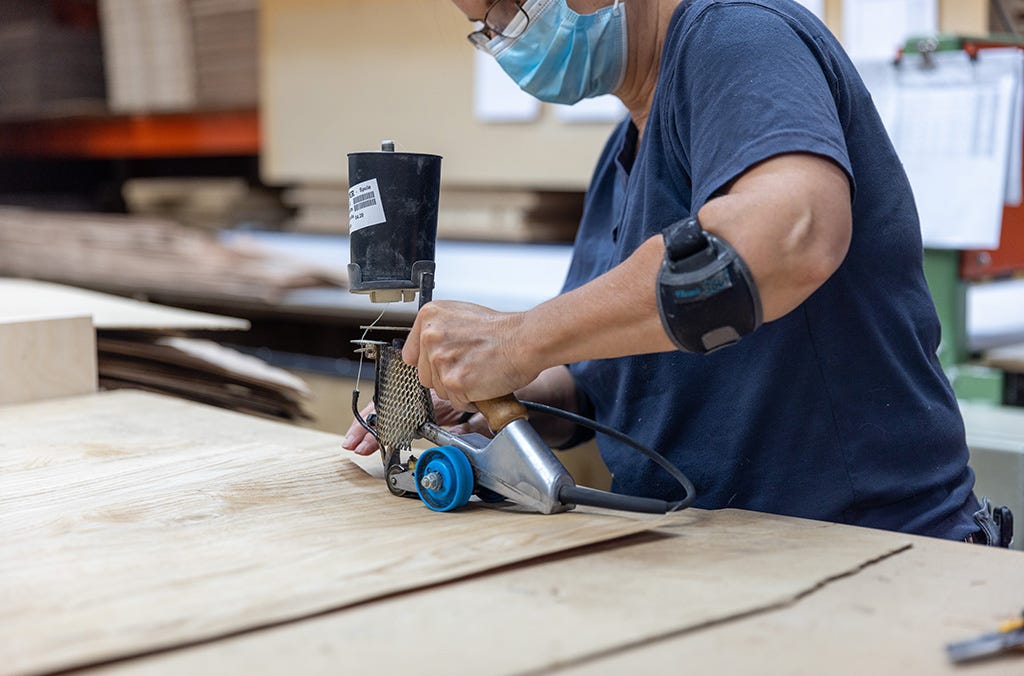 Chaque panneau est inspecté par des artisans en cours de route pour garantir qu'il est parfaitement adapté et exempt de défauts. Avec un œil exercé et une attention particulière aux détails, les artisans qualifiés de Mobican s'assurent que pas un seul élément ne soit oublié.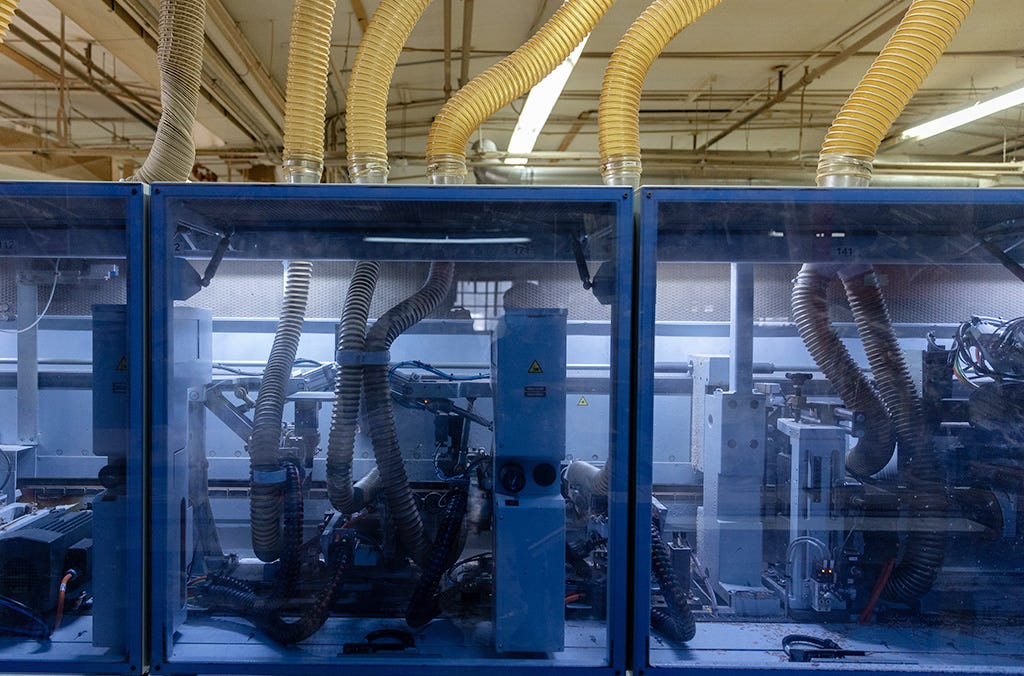 En préparation à l'assemblage, des trous sont percés dans les panneaux à l'aide de machines à la pointe de la technologie. Les chevilles sont utilisées à la place des vis pour un aspect plus propre, un assemblage plus sûr et pour éviter de détériorer les matériaux lors de l'assemblage des panneaux.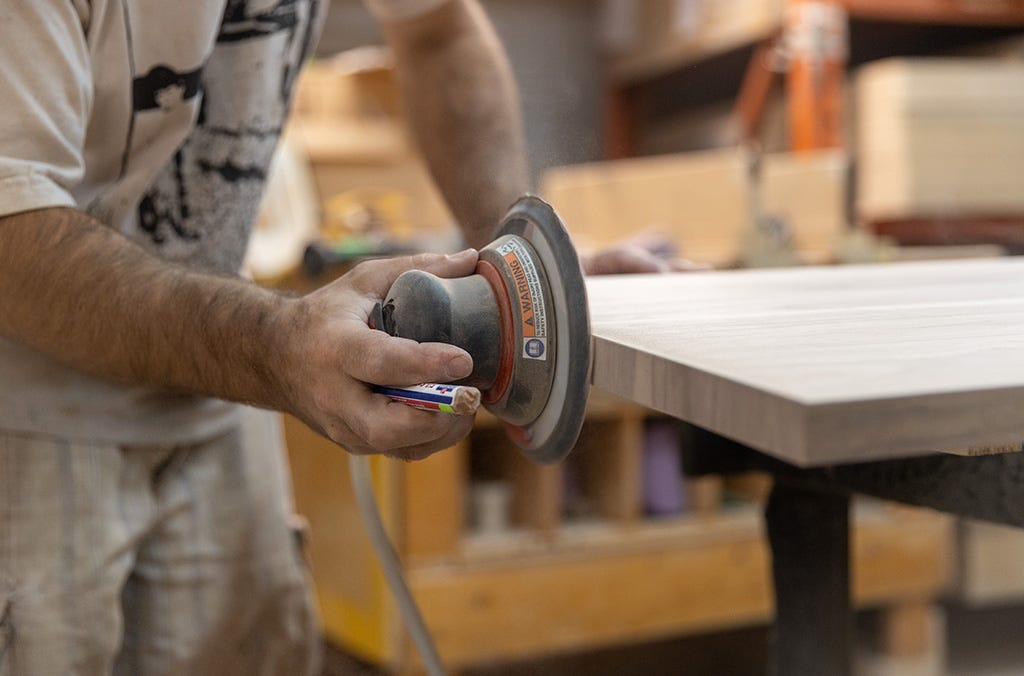 Avant d'être assemblés, les panneaux de bois sont poncés à la main par des artisans pour obtenir une finition lisse et sont recouverts d'une couche protectrice transparente pour en faire ressortir la couleur et le grain.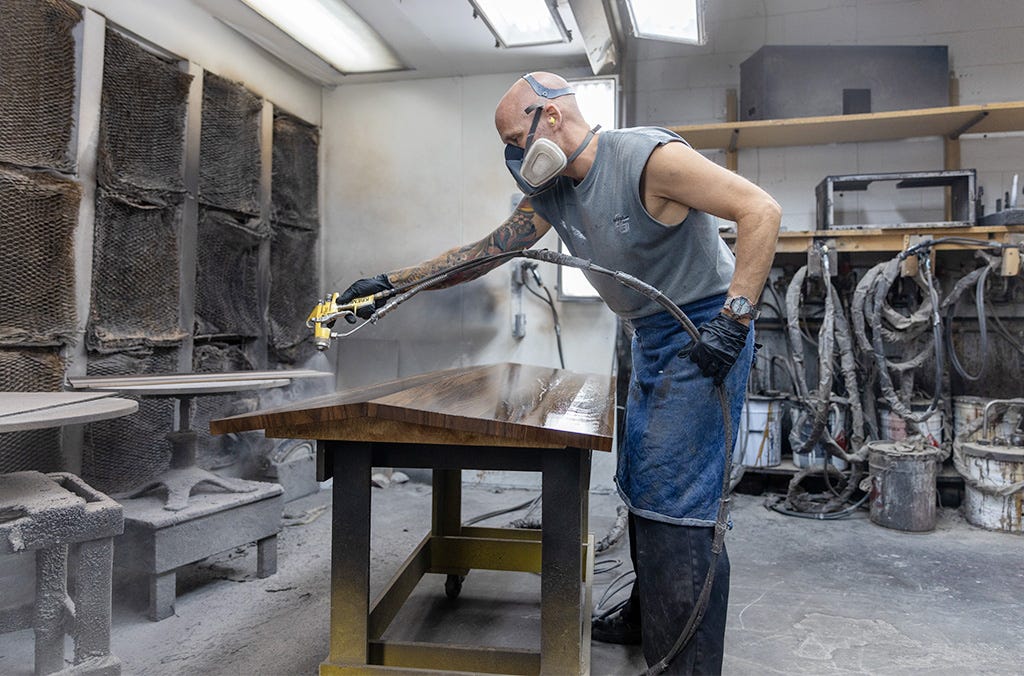 Enfin, les artisans qualifiés de Mobican assemblent manuellement chaque lit, tandis que les inspecteurs du contrôle de la qualité surveillent le processus pour s'assurer que les normes de fabrication les plus strictes sont respectées.
Visionnez la vidéo pour découvrir comment le lit Bora prend vie
(01:31)
---
Le canapé Domino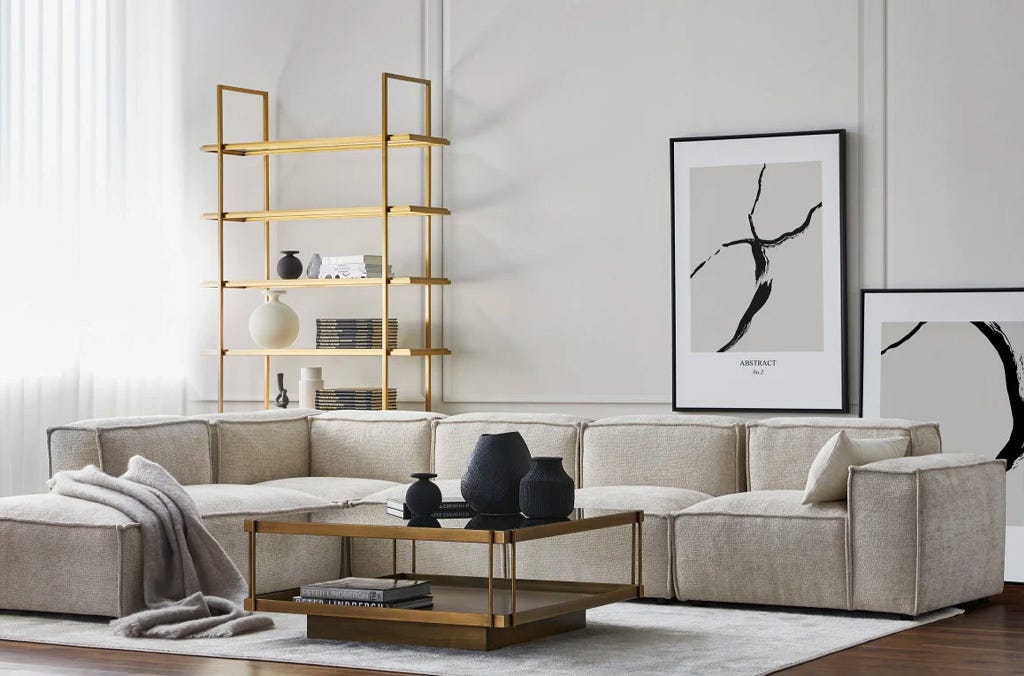 Canapé Domino de la collection .ca | mobilier Canadien
Ce canapé modulaire au rembourrage moelleux et aux coutures passepoilées a été conçu pour offrir un maximum de confort. ''Nous nous sommes associés au fabricant montréalais de canapés Romano pour créer l'ultime expérience d'assise avec la collection Domino'' explique William Corbeil. Ainsi, le canapé intègre une sélection d'éléments de conception supérieure, tels qu'une densité de mousse de deux livres par pied cube et des ressorts fabriqués localement pour une structure et un soutien inégalés.
Du début à la fin, découvrez comment nous n'avons négligé aucun détail dans la conception de ce modèle à succès :
Étape 1: Conception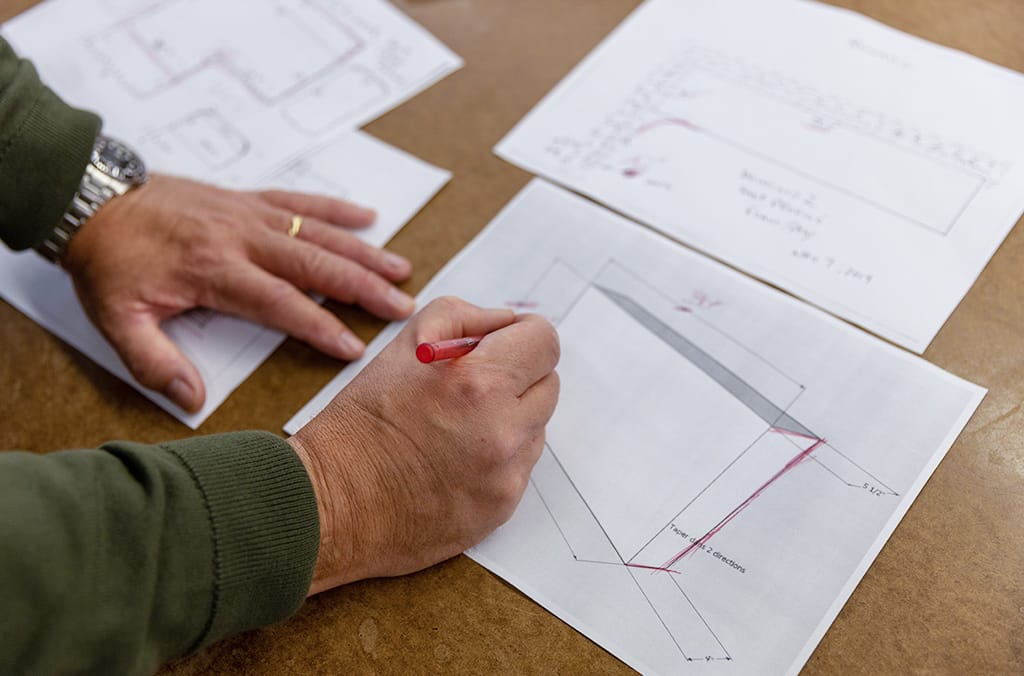 Afin d'obtenir le design parfait du canapé Domino, Maison Corbeil s'est engagée dans un processus de plusieurs mois avec Romano, réfléchissant à toutes les facettes du design avant d'aller de l'avant avec des croquis et échantillons de produit. Chaque élément, du bois de la structure à la mousse des coussins, en passant par le revêtement, est choisi avec le plus grand soin.
Étape 2: Production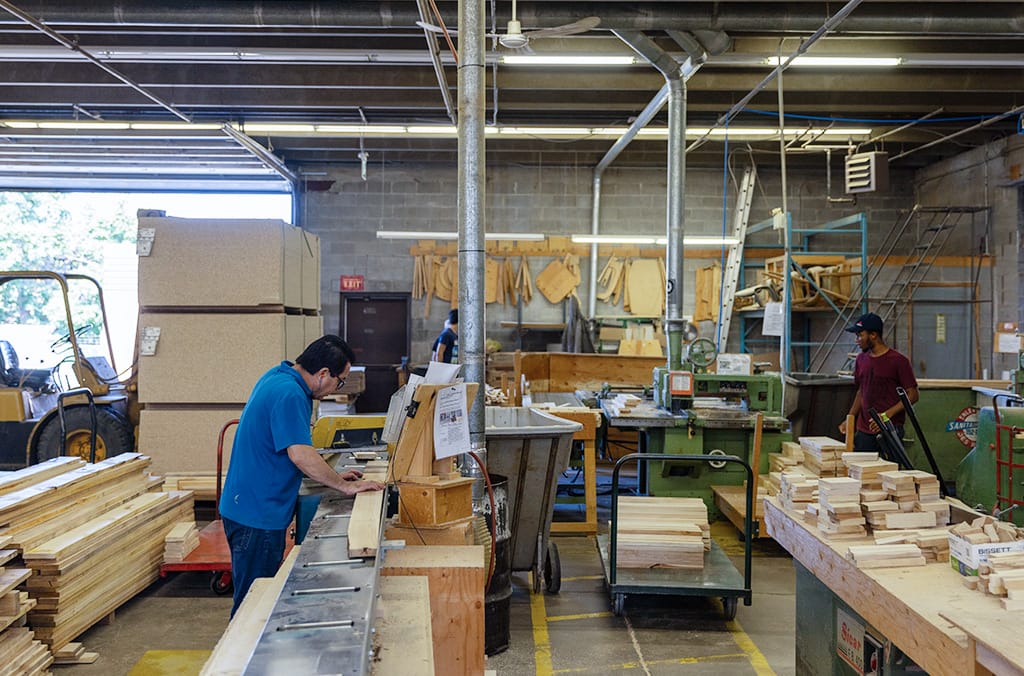 La production commence par la construction de la structure du canapé à partir de bois sélectionné localement.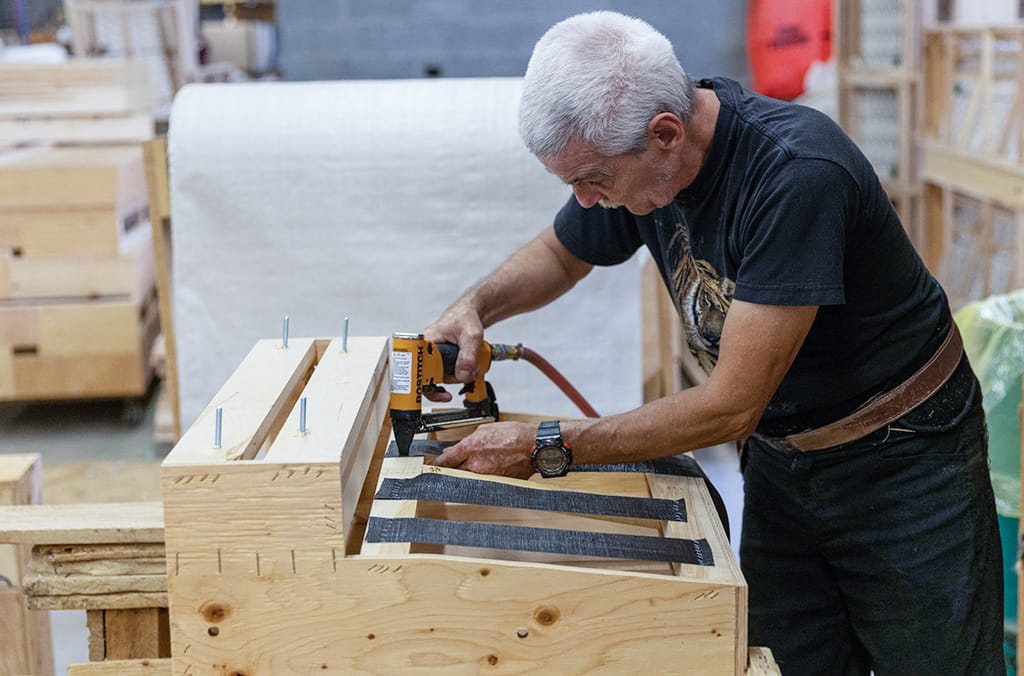 Ensuite, les ressorts métalliques sont fixés à la structure. La tension et l'emplacement précis des ressorts sont tous deux primordiaux, car les ressorts doivent supporter la charge structurelle du canapé tout en maintenant les coussins à la bonne hauteur.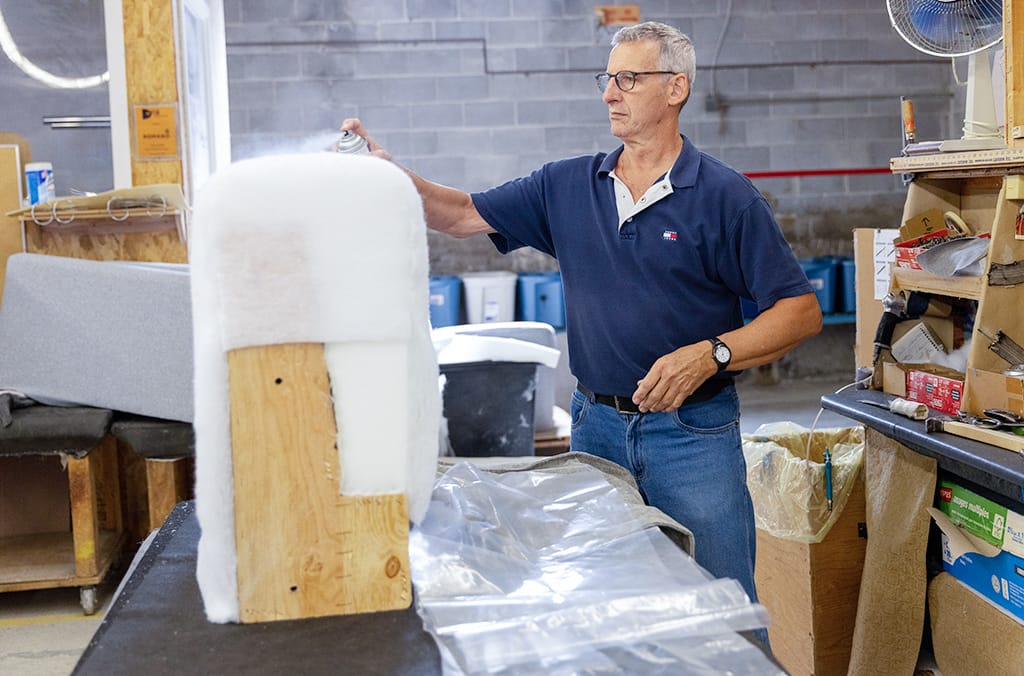 Le confort est assuré par une couche de mousse. Avec une densité élevée de deux livres par pied cube, elle est spécialement conçue pour offrir un soutien optimal et résister à l'épreuve du temps.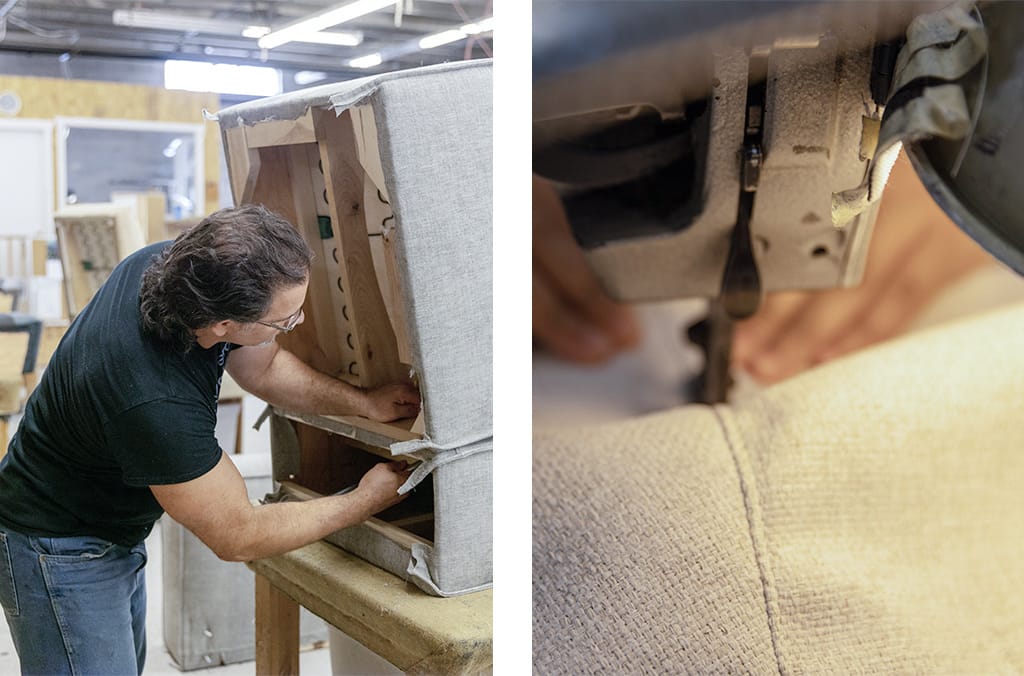 Ensuite, le rembourrage du canapé est découpé avec précision dans les meilleurs tissus de la saison, inspirés par les voyages mondiaux de Mobican et de Maison Corbeil pour découvrir les dernières tendances en matière de conception et de production textile. Le rembourrage est cousu à la main et fixé méticuleusement à la structure du canapé par des artisans experts. Le canapé subit ensuite son dernier contrôle d'assurance qualité avant d'être soigneusement emballé pour être transporté vers notre entrepôt et nos magasins, où il est présenté de manière judicieuse pour inspirer votre décoration intérieure.  
Visionnez la vidéo pour découvrir comment le canapé Domino prend vie
(01:54)
Une qualité exceptionnelle dans le respect de l'environnment
Des inspections en plusieurs étapes aux emballages écologiques, notre rigueur imprègne chaque étape du processus de production et s'étend au-delà de nos produits au monde qui nous entoure. Dans la mesure du possible, nous utilisons des matériaux d'expédition 100 % recyclés et réutilisons nos emballages pour réduire les déchets au minimum. L'approvisionnement en matériaux locaux et la limitation des distances d'expédition garantissent également que notre collection .ca est un choix durable qui ne compromet ni le confort, ni la qualité, ni le style. 
Chaque pièce fabriquée sur commande offre le meilleur du design local, ainsi qu'un large éventail d'options de personnalisation avec différents tissus et finitions disponibles.
Découvrez d'autres modèles de notre collection de meubles fabriqués au Canada, conçus par des experts avec les meilleurs matériaux, des technologies novatrices et des méthodes artisanales, en ligne ou dans un magasin près de chez vous.